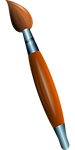 A unique, easy to navigate website is essential to just about any organization these days. From simple one page sites, to complex, multi-faceted websites, Kinetic can be your single source for complete website development. There are several important steps to any website design project, and Kinetic provides a full range of services to guide you through the process. We'll be your partner every step of the way.
Our first consultation, by phone or in person, will allow us to understand your goals and concepts for your website. We try to understand your business and website's target audience. Here are just a handful of questions we'll ask:

Is it your first site or are you redeveloping an existing site?


What would you like to change about your site?


Are you looking to get new leads from your site?


Will you be selling a product and collecting payment online?


How often will content on your site change?


What existing brand or image do you have?
After this initial consultation, we will prepare a proposal that details the scope of the work. An estimate price range is provided that covers the work detailed. We will explain the proposal to you and together we will make changes and adjustments until the scope of work meets your needs.
After the proposal and contract are approved, work will begin on the overall design or user interface to your website. This is typically a row or column of buttons and navigational elements. We will gather any necessary logo or brand elements you already have in place. An initial design "comp" or idea will be assembled by our design team and presented for your review. Our team will work with you to modify and adapt this design until it meets your expectations.
On many sites the bulk of the information is made up of static pages, which are basic information-oriented pages built with text and graphics. Unlike database driven pages or eCommerce pages, these pages are built and maintained by our team. We will convert any existing promotional materials you provide into a web based format and create attractive, easy-to-read pages.
Kinetic specializes in the programming and creation of custom web based applications. We create content management systems that allow our clients to modify and update the content of their site on a regular basis without paying a web developer. We create simple, easy to use, web-based tools that require no previous expertise. For instance, a product maintenance area can be designed for your site to allow you to add new products, changes prices, update pictures, and more.